Peña Station NEXT Listed By Deloitte Among Best Smart Cities Worldwide
March 21, 2019
Andrew Burger has an in-depth article at Solar Magazine (May 18, 2019) titled: Tokyo, Copenhagen, San Diego and Peña Station NEXT Rank Among Deloitte's Biggest, Purest and Newest Smart Renewable Cities. Peña Station NEXT has been ranked as one of the best Smart Cities in the world by Deloitte. Below is an excerpt with a link to the full article.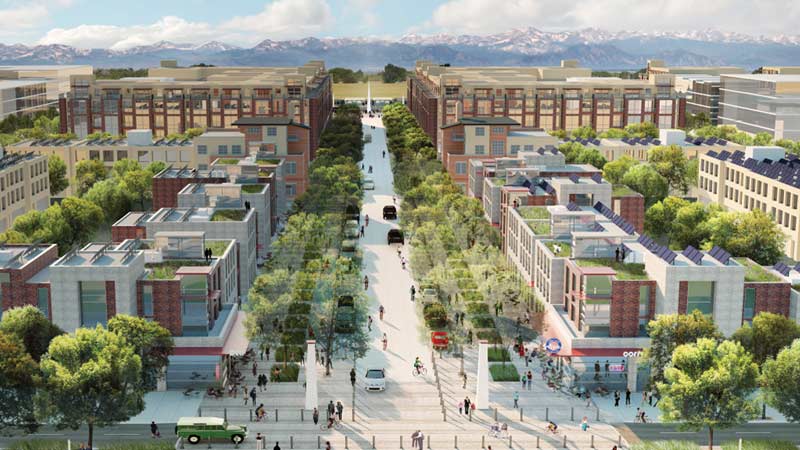 Smart renewable cities (SRCs) are emerging around the world as governments, utilities, corporations and communities create innovative models that leverage and capitalize on the falling costs and improving performance of solar, wind, and other digitally networked renewable energy, energy efficiency and smart grid technology in bids to create healthy, vital and sustainable economies and environments amid an ongoing, global wave of urbanization.

Global management consultancy Deloitte defines the concept of a smart renewable city in "Renewables (em)power smart cities," then proceeds to identify and delve into the renewable energy strategies that are being implemented in 26 SRCs around the world. Six are in the U.S.— Los Angeles, San Diego, Chicago, Denton and Georgetown, Texas, and Peña Station NEXT, Colorado.

Cities cover just 2 percent of the world's landmass, but they're home to most of the world's people, as well as economic activity and energy use, the report authors point out. "As cities expand, so does their energy use. And as cities strive to become 'smart,' renewable solar and wind power can play a crucial role in helping them achieve their goals ," they state.